yes. i am currently reading a book called
The Greatest Thing in the World
by Henry Drummond. i am almost positive that no one has heard of it simply because it was written in the 30's. it's actually one of those old books you would find at an antique shop. it's 41 pages long, but is incredibly dense and has already impacted my views on the matter. i found it at the Cox Arts Center downtown one day. i read the intro and fell in love with it. Jay obviously saw that and had to buy it for me (and he is absolutely wonderful for doing so).
basically, this book argues that love is the most important need simply because every other need is a sub-category and a result of love. it's surprisingly modern considering it was written in the 30's. if anyone would like to read it, just let me know! it's quick and very intriguing. more than anything, i was surprised to find that i do follow practically every quality in a person that is filled with love.
i never really thought about it, but i absolutely love everyone. that's why i end up being so busy. i'm always trying to please everyone (not that i'm complaining). however, someone did present me with the idea of taking some time for myself. that's why i plan to do everything this weekend with myself in mind. i'm not committing myself to do anything just because someone wants me to. i will do it for the simple enjoyment of doing it for myself and myself alone. i haven't painted in too long, so i'm going to spend time on saturday doing that. i may even go sit in a park alone and take pictures. as lonely as that all may sound, i'm really looking forward to it. thank you, Tori, for calling it healthy because i was thinking it was a little selfish for a while.
well, on another note, tonight is the Free Micah show at UCA! Jay hardly ever comes to Conway anymore, so i'm quite excited about being able to watch his amazing band and hang out with all of them for a while (before returning to my strenuous study load).
i will conclude on this note: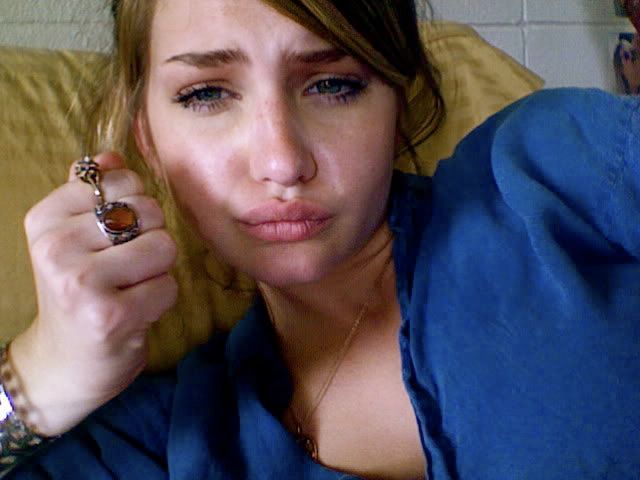 i want my life back! :]